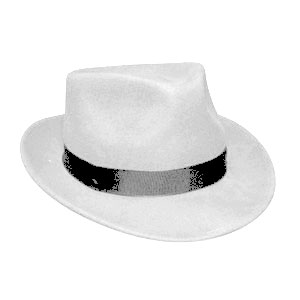 With a few friends of mine, we spent yesterday pretty much time investigating the web to grab some links and a way to help people to get news from their family and friends. The initial post was in french and if this was ok for a french speaking audience, it was probably not very adapted to the international effort that was done yesterday, all over the world, to responde in real time to this crisis. Here's a very small contribution based on my experience to help you being more efficient. Even in front of your computer, you can help people.
Note
Tweeting your prayers on social networks is NOT helpful, this generates a pollution on some hashtags and reduces chances for many people to get the good information at the good moment. So please don't ! Pray for victims if you want, but the world doesn't need to know about it, especially when every minutes is important to save lives. The right place for prayers is your church, not Twitter. Be empathic but please, quietly.
In the very begining, here's the toolbox you will need to be efficient :
About the social stuff :
Use and abuse Twitter !! No matter how many friends you have, you can use Twitter to retweet people looking for other people and first of all, searching your own informations. Make your own lists and let it know to other users, providing a link to it.
Use and abuse Twitter hashtags : i've been really disapointed not to find a tool able to find related hashtags, this is probably the most helpful tool i missed yesterday. This would provide an efficient way to monitor an event hashtagged with different words, depending on the country or the interest of people who are searching and providing information. The most used hashtag of yesterday was #chile but many many people tweeted with #tsunami or #terremotochile. This is something that nobody can guess without spending some precious minutes to read a couple of tweets about the event.
If you're a coder : ask NGO, rescues organisations or journalists if they need a specific tool, then buy some pizzas, and code it !
You can use Facebook, even if Facebook won't help you as Twitter does, especially if you don't have hundreds of « friends ».
Always prefer real time oriented social networks and those that won't make you waste your time.
You're a blogger ? Then you have a duty !
If you own a blog, that kind of event should  drive you to act in a responsible way. Think your blog is a media, act as a media, be a media ! But please, do it the right way :
Check and double check your sources.
Provide a factual information, your point of view is NOT factual, give your point of view after, but not during the crisis.
Use many different sources : yesterday, we used :
social networks,
blogs,
mainstream media websites,
televisions (please don't spend all your time on CNN, they suck),
web-televisions,
geolocalised webcams,
local search engines,
police radio scanners,
IRC,
newsgroups,
official & governement websites,
scientific public tools … Everything that can give you a real time information !
Aggregate good sources in a good RSS reader (Flock is a good browser based on Firefox that provides by default a social toolbox and an excellent RSS reader).
On your blog : use some widgets from Twitter, Facebook, or every social network that is useful to provide real time information.
Act as a hacker, be a media hacker.
Cover it live !
Live covering is a special way of publishing, this means you won't use some stupid SEO tricks, you will have to make you information accessible in a more efficient way.
To succeed, you will :
publish only one post that you will update in real time
provide embeded tools to permit people to display the more information as possible in only one page
embed video, audio, chats, rss feeds …
What is useful ?
There is a very basic rule that one should understand to be efficient :
You're country is not the center of the universe (yes even if you're an american!). The biggest social network is not Facebook but QQ, yes a chinese one ! Of course it's in chinese, so use your Google toolbar and use translation to get an account running !
You're not alone on the Net : please check which NGO you could help to coordinate some efforts. If you have skills, contact them and explane what you can do for them. Working with people who have an experience in crisis situations will permit you to help more and to help better.
Check an double check what Google can do for you ! Google is not only a search engine. Google provides dedicated tools that are more and more real time oriented and perfectly adapted to a crisis situation. Google response to the tsunami and earthquake is a tricky Person Finder.
What is important to understand ?
In the very begining of a crisis, think that communications are down :
no internet
no telephone
no verified information
What after ?
Provide a post explaining what you have done, this will make you think about how to be more efficient the next time and maybe, you will convince other people to act the good way during another humanitary crisis.
If you have a blog that has generated some advertising incomes, consider making a donation.