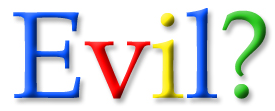 Alexander Limi, core développeur de Plone, un système de gestion de contenu professionnel en Python, vient d'annoncer sur son blog son dernier jour chez Google.
Alexander Limi y a officié en tant qu'interaction designer. Des conflits ont finalement poussés Alexander à quitter Google qui passera désormai plus de temps avec ses proches.
Bye Mountain View où tout est loin d'être rose… Hello Plone !
… oui car la bonne nouvelle c'est qu'Alexander Limi est de retour sur Plone 🙂
It's nice to see you back to Plone Alex.